Booking Captain Red for Your Event
Contact via Telephone
Call and book Captain Red for your event, or simply inquire about his fun activities and services.
Captain Red is a gregarious fellow and knows other pirates, magicians, face painters, balloon sculptors and caricature artists. If you need additional entertainers, please ask Captain Red and he will call upon some of his crew..
Payments
If you would like to make a debit or credit card payment, you can click on the button below. You do not need to be a member of Paypal to use the Paypal services.
Contact via Gig Salad
You can click on the image below and book (or request further information) through Gig Salad.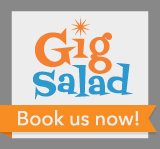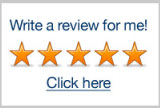 If you've hired Captain Red in the past, you can also write a review.
To read other reviews, visit his Testimonal page.
You can see Captain Red at upcoming events, listed on his Facebook page: